Classes with Sheila
S
heila is the founder and CEO of Wellsprings K9. She created Wellsprings K9 specifically to enhance the quality of dogs lives through Licensed small animal massage, focused exercise and numerous modalities of body work and rehabilitation techniques.
She has been teaching these techniques to others since 1997. Several of her students have gone on to open their own swim therapy pools, work at other pools, and or work with dogs in other healing capacities practicing what they have learned from Sheila.
Sheila believes that by sharing her knowledge and skills with others that many more dogs and their owners will benefit from what she has created over the years. Her hope is that her past students will go on to help dogs live better quality of lives and teach what they learned from her to many others on their healing journeys.
If you are interested in taking classes from Sheila, you may contact her at Sheila@Wellspringsk9.com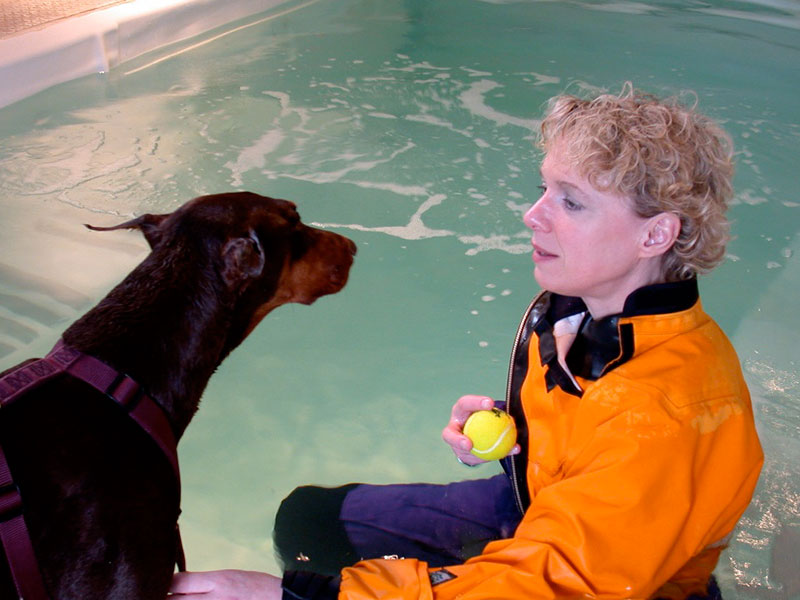 We have been using Wellspringsk9 services a few years now for our two aging Akita's. One aged 16 and the other 13. Akita's are not natural swimmers, but thanks to Sheila and her staff the therapy they have received has been nothing but positive and most beneficial in maintaining the health and mobility for our dogs.